River's End Gallery first opened in 2006 and is open for business Wednesday through Friday, 10am – 6pm, and Saturday 10am – 4pm.
Named for its location on the Riverwalk park in Downtown Waukesha, our facility is a 1,700 square foot gallery with two rooms. The front room shows an outstanding array of jewelry and paintings. The larger room in the rear exhibits paintings, glass art, ceramics and so much more. Altogether, the gallery represents approximately 150 American artists.
The location for the gallery was selected for its parking and location on the beautiful Riverwalk park that runs along the Fox River in Waukesha. The gallery is located at the western most end of the shopping area in Downtown Waukesha, the west end of Main Street, which is known for its art galleries.
Joan Skimmons, Owner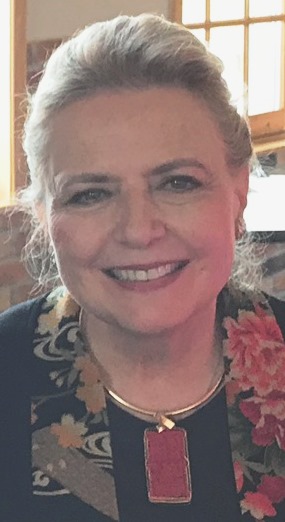 I opened the River's End Gallery in 2006 while I continued to work in the corporate world. I thought the gallery would be a great place to earn a living when I retired from the computer industry; however, it took me 12 years to retire. Now I spend my days in the most beautiful environment, and I meet the greatest people every day.
The gallery represents more than 150 artists who work in many types of mediums. I am one of the gallery's artists creating paintings and jewelry. My years of experience in advertising, graphic design, sales and marketing for large corporations have helped me in all aspects of the gallery. However, the pace is very different. The gallery is a very calming place with lovely art and music.
I have always painted. I began working in oils when I was 9 years old. An elderly neighbor and painter inspired me. He was outstanding and took time to encourage me even though I was just a little child. Today, I paint using oils, pastels and acrylics, and when I have time I sculpt. My works range from realism, abstracts and impressionism. I have a studio in the rear of the gallery and you can find me painting most every day. The subject matter varies a great deal. One day you can find me doing a detailed study of fruit and the next I could be doing a landscape, a woman walking in the rain or an abstract. Over the years many clients have done me the honor of purchasing my work. I have also donated work to help not-for-profit organizations in their fundraising efforts.
My greatest honor has be representing many outstanding artists. Getting to know truly great artists is humbling.