The River's End Gallery announced today that it is honored to represent a nationally known artist, William A. Schneider. The exhibit will be in the front room of the gallery through March 30, 2019.
William A. Schneider is a full time professional American painter working in oil and pastel, both of which you can see at the gallery. William has a studio near Crystal Lake, Illinois where he paints and teaches. In addition, he conducts workshops around the country.
William was awarded master signature status in Oil Painters of America (OPAM). In addition the Pastel Society of America has recognized him as a "Master Pastelist," IAPS (The International Association of Pastel Societies) has named him to the Masters' Circle and AIS made him a Master Signature Member (AISM).
William views figures, landscape or still life as opportunities to explore the effects of light on form. Painting from life, he seeks to capture the emotion of a particular moment and place. Well-known artists, Sargent, Zorn, Repin, Fechin and Sorolla have been his influences.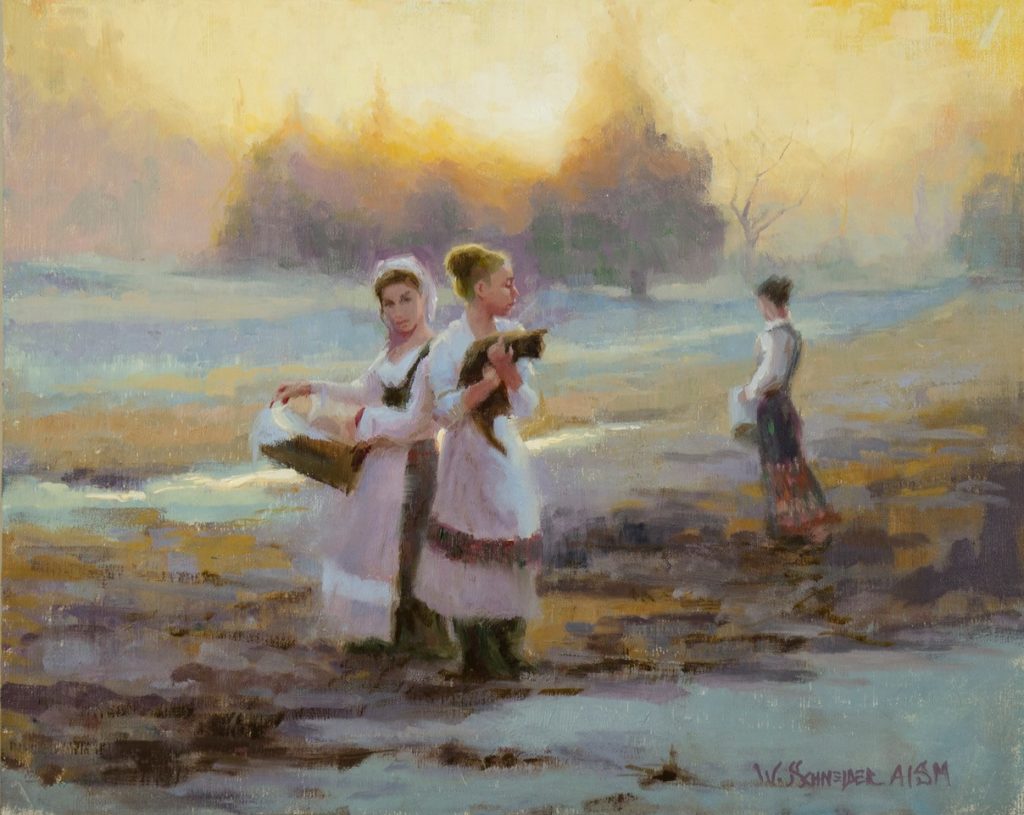 William Schneider's work has evolved since he finished his studies at the American Academy of Art.
William commented, "The wonderful thing about art is that you can always get better. I view myself as a perpetual student!"
Over the years, many publications have covered William Schneider's professional growth and featured his paintings including such well-known art magazines as The Artist Magazine, The Pastel Journal, American Artist Magazine, International Artist Magazine and Fine Art Connoisseur Magazine.
William Schneider is also a publisher of art instructional books and videos including, Oil Landscapes, Schneider, Hampton, Obermeyer, & Short, Walter Foster Publishing 2002, The Art of Oil Painting, Walter Foster Publishing 2003, Pastel II, William Schneider, Walter Foster Publishing 2004, How did you paint that? 100 ways to paint People & Figures, International Artist Publishing, 2005, Pure Color: The Best of Pastel, North Light Books, 2005. His videos include Princess – Composition in Warm Light, Design Secrets of the Masters; The key to a Successful Painting Teaching the Limited Palette Techniques of Anders Zorn, Inner Flame –Composing Multiple Figures in Low, Warm Light, Nicolai Fechin Painting Secrets, Pastel Painting Secrets with William A. Schneider.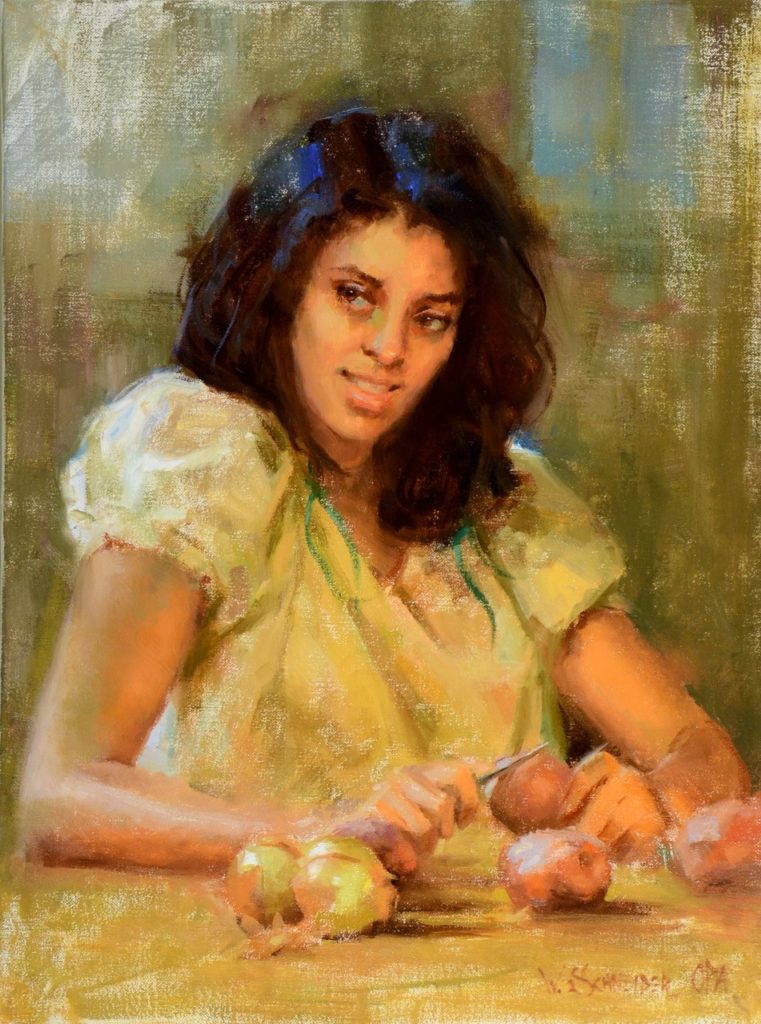 William A. Schneider's Recent Awards include:
Portrait Society of America "Members Only Show " – (1st Place)
Art Renewal Center (ARC) Competition – (Top 100)
Portrait Society of America 6th Annual Portrait Competition, (Certificate Award)
Oil Painters of America Eastern Regional Exhibition, Richland TN – (1st Place –Signature Artists)
The Artists Magazine 27th Annual Art Competition – (Finalist in Portrait / Figure Category)
Pastel Society of America 38th Annual Pastels Only – (Salmagundi Award)
Oil Painters of America 20th Annual National Juried Exhibition – (Presidents' Award)
Oil Painters of America Online Competition 2012 – (2nd Place Signature Division)
27th Annual Bosque Art Classic – (John Steven Jones Purchase Award)
Pastel Society of America 40th Annual National Competition – (Holbein Award)
Pastel Society of New Hampshire National Juried Show – (Best of Show)
AANC National Juried Show – (1st Place)
Emerald Art Center National Juried Show – (Gold Medal)
Oil Painters of America Eastern Regional 2013 – (McBride Gallery Award of Excellence)
International Association of Pastel Societies National Juried Exhibition – (Prix de Pastel [Best of Show])
Pastel Society of New Hampshire National Juried Show – (Best of Show)
18th Annual Heartland National Exhibition – (Best of Show)
15th International Juried Exhibition "For Pastels Only" – (Best of Show)
20th Annual Regional Juried Exhibition, Artists of Northwest Arkansas – (Best of Show)
International Association of Pastel Societies Juried Web Show – (Bronze Award)
Old Post Office Museum and Art Center – (OPOMAC Award [First Place])
International Association of Pastel Societies 4th Master Circle Exhibition – (Honorable Mention)
Mile High National Juried Exhibition – (First Place)
Arizona Pastel Society – (Best of Show)
Bold Brush Competition – (Outstanding Pastel)
Plein Air Salon – (Best Painting by an Artist Over 65)
ARC 2018 – Finalist, Plein Air Salon – (Best Pastel)
NOAPS Online 2018 (Best People)
OPA Eastern Regional 2017 – (Award of Excellence)